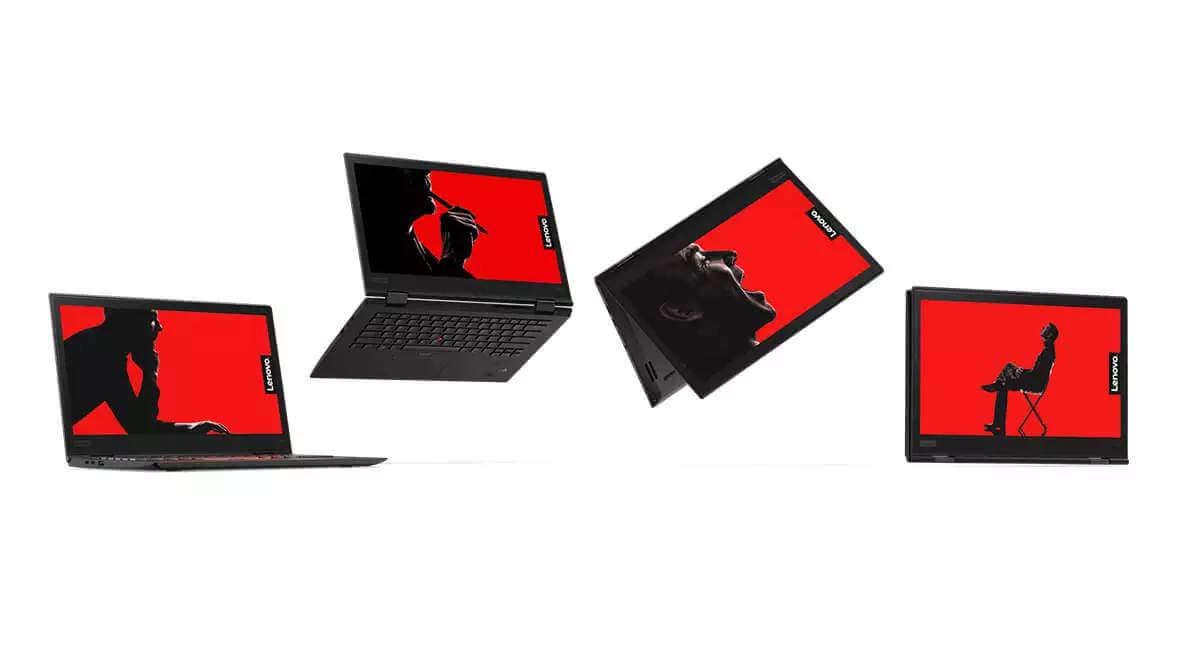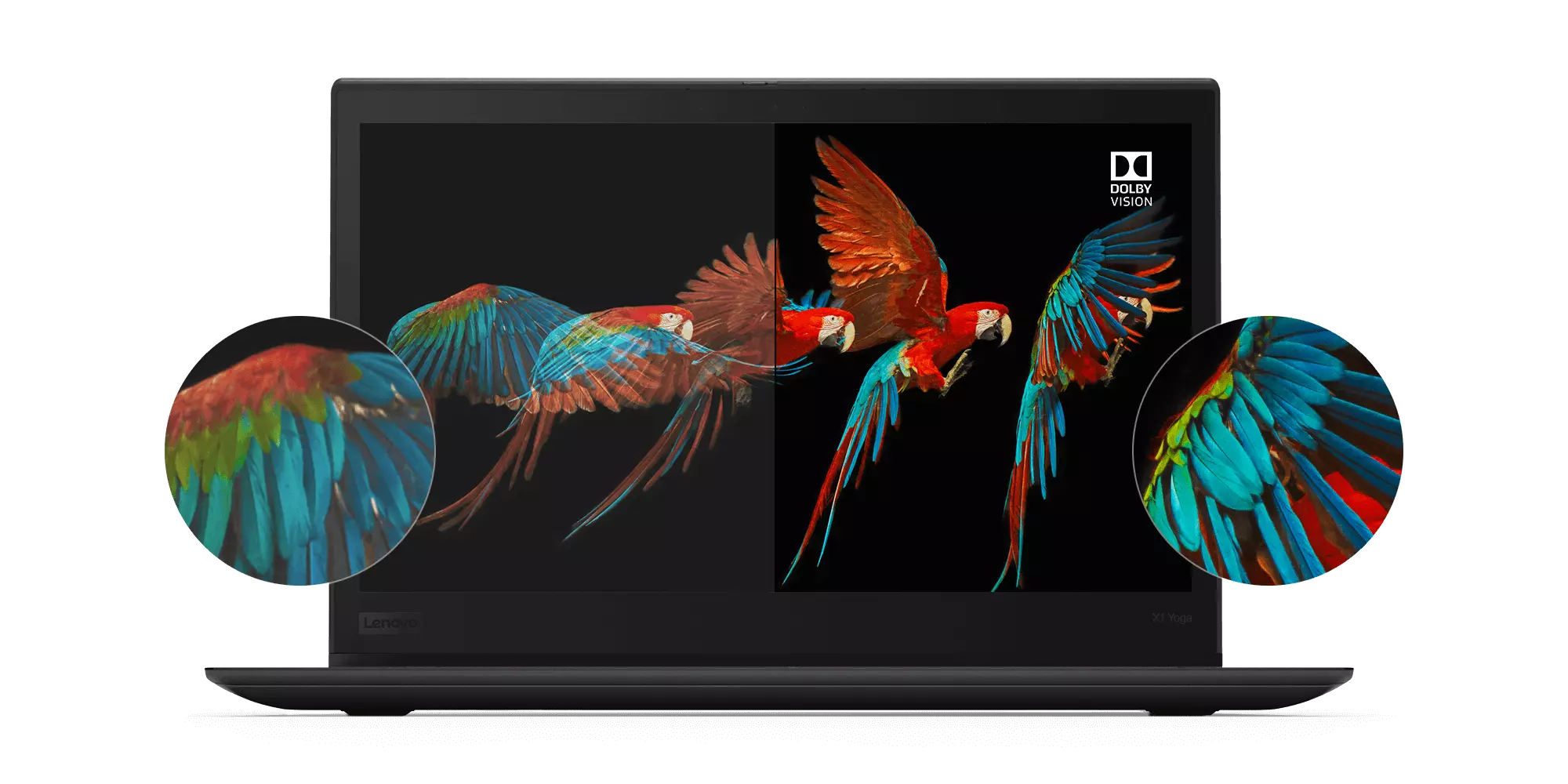 Dazzle yourself & others
The new design of the ThinkPad X1 Yoga will surely dazzle. The dark black, soft-touch cover and the sleek silver option both include color-coded hinges. And the 14" display options are bigger and more stunning than ever. As the first PC to include Dolby Vision, our new ThinkPad X1 laptops deliver increased brightness, expanded contrast, amazingly accurate colors, and refined detail. Either way, you get a super-bright display in a narrow-bezel design. And the best part? Minimal impact on battery life!
Amp up your game
The new 8th generation Intel® Quad Core™ CPUs boost performance 35% over the previous generation. Memory is even faster too with LPDDR3. What's more, when you add in the global LTE-A (optional)* card, you can keep your ThinkPad X1 Yoga connected with or without WiFi. Plus, if you opt for the IR camera, it includes Glance by Mirametrix®, which merges face-, eye-, and gaze-tracking, resulting in a more intuitive and productive interaction by automatically focusing the cursor and shifting windows with just a move of your eye!
*This product must be purchased with LTE configured and is not upgradeable.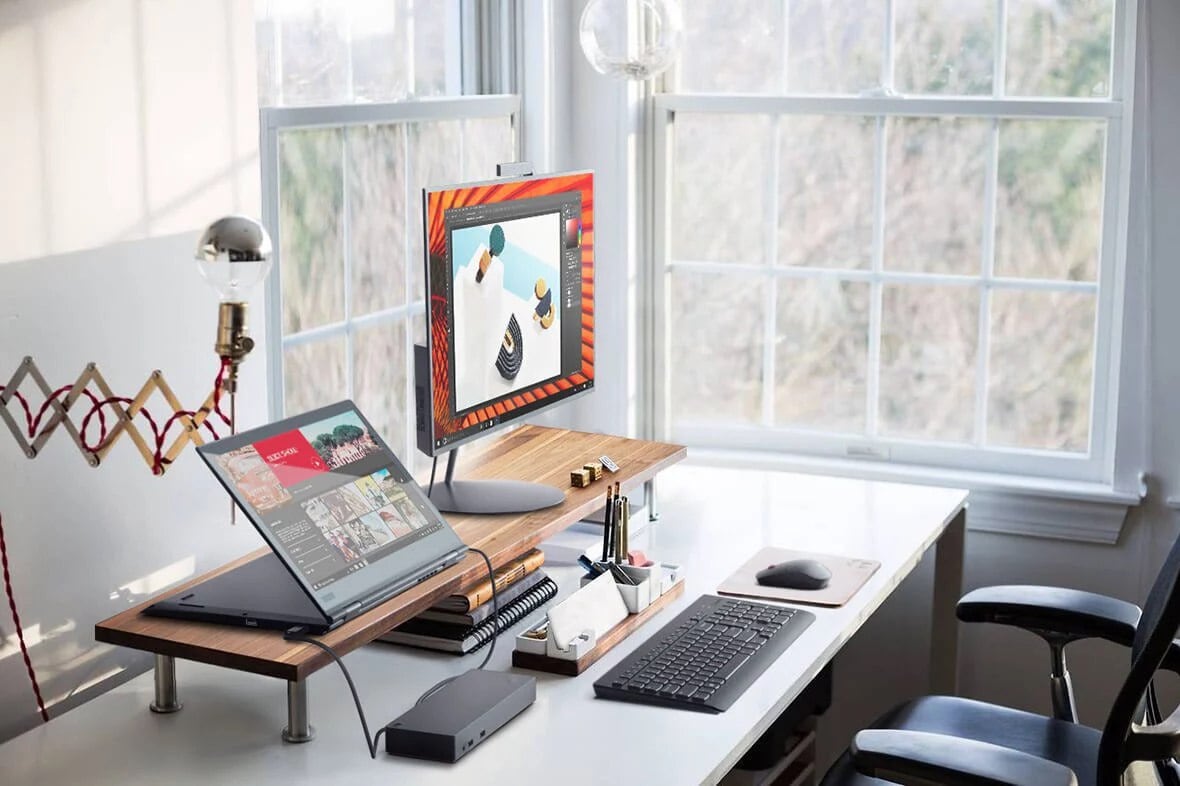 Go from 0 to 80 in 60 minutes
The ThinkPad X1 Yoga delivers up to 15 hours of battery life. And if you're running low, the RapidCharge technology provides 80% capacity in just one hour. So a 60-minute lunch break or a layover can easily boost your battery up to 12 hours. What more could a traveler want?
Prepare to be thunderstruck
The ThinkPad X1 Yoga includes Intel® Thunderbolt™ 3—the technology that brings lightning-fast data transfer, up to 40Gbs to USB-C. You can also connect a cable from your USB-C port to a Thunderbolt 3-enabled device, and get four times the data and twice the video bandwidth of any other port type, while also supplying power. So you get Thunderbolt, USB 3.1** data transfer, and DisplayPort all rolled into one.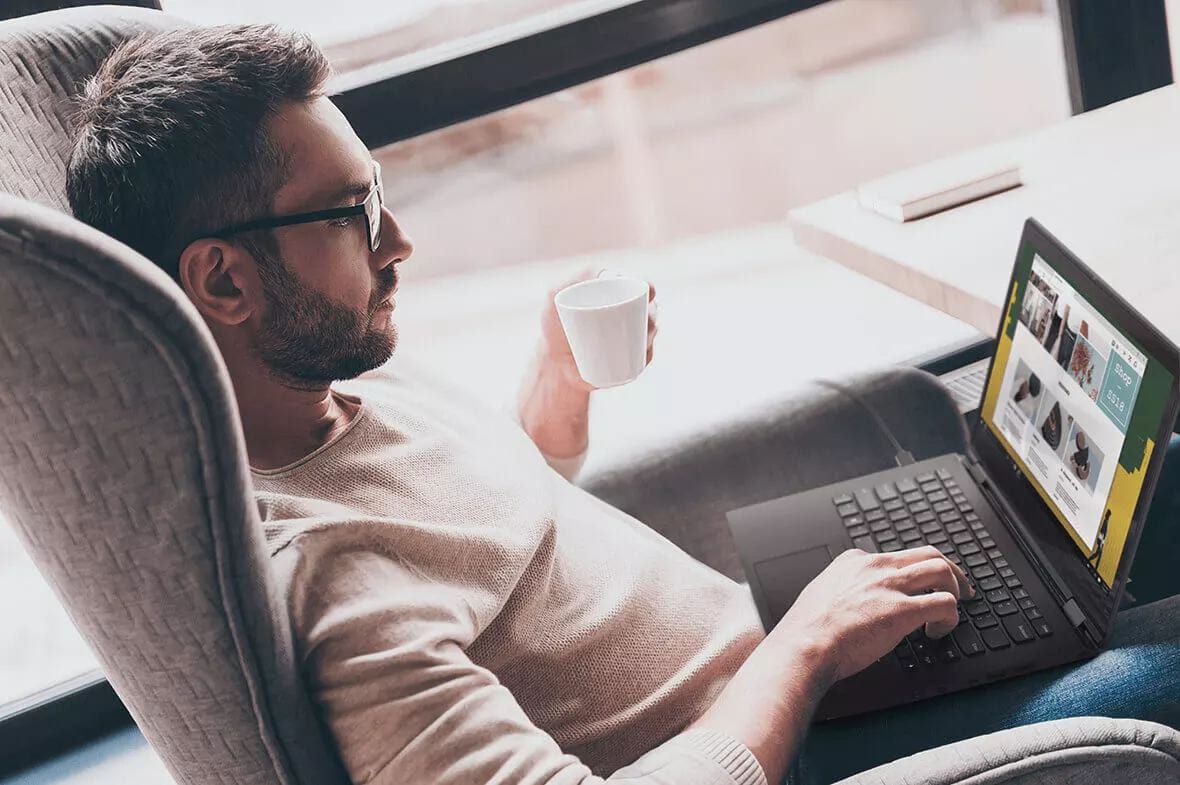 Make your voice heard!
With Cortana Premium, you can speak commands to your ThinkPad X1 Yoga from 4 meters / 13 feet. The integrated 360-degree far field microphones ensure your voice is heard across the room. Wake your device with a simple phrase. Quickly and easily find files and calendar events. Even put your system into Modern Standby mode, which improves battery performance. So go ahead and speak your mind and boost your productivity at the same time.
Built to go on and on. And on.
Like all ThinkPads, the ThinkPad X1 Yoga is tested against 12 military-grade requirements and more than 200 quality checks to ensure they run in extreme conditions. From the arctic wilderness to desert dust storms, from zero-gravity to spills and drops, you can trust this laptop to handle whatever life throws your way.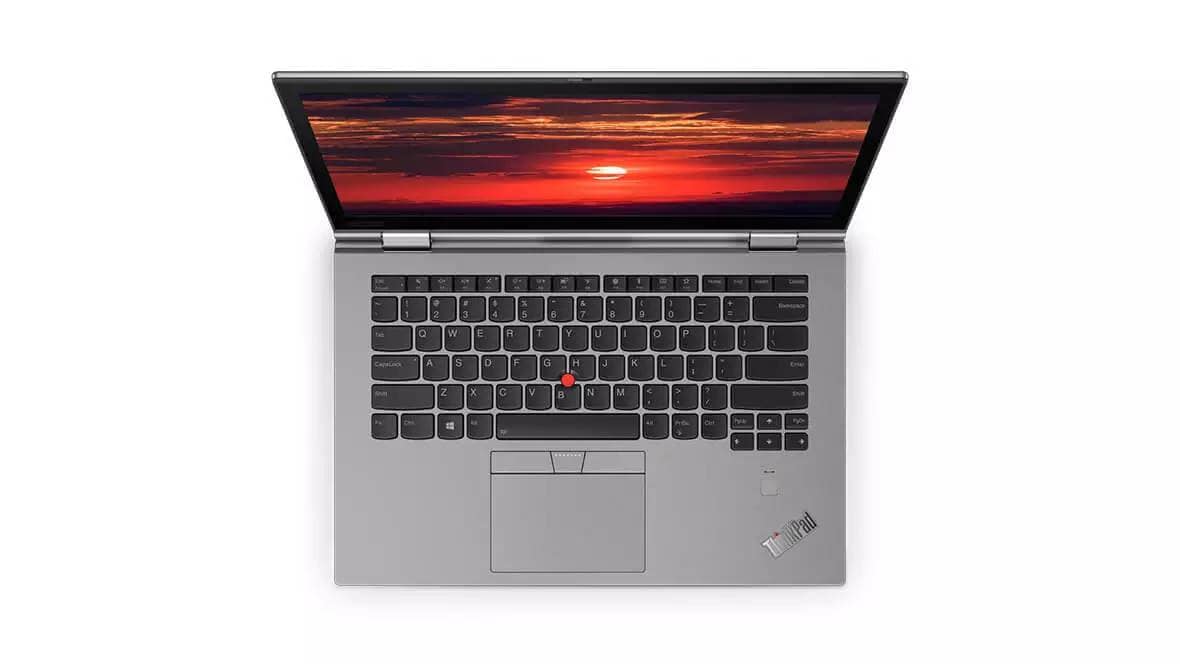 Talk about flexibility!
The innovative Rise and Fall Keyboard on the ThinkPad X1 Yoga adapts to you. When you fold it into Laptop Mode, the keys rise so you can easily create a spreadsheet or write a report. Then when you fold it into itself for Tablet Mode, the keys recess and lock. You get greater comfort and convenience with the completely flat surface.
Audio so amazing you'll think it's live
Speakers on the X1 Yoga deliver high-quality sound with Dolby Audio™ Premium, which energizes your entertainment with rich, powerful sound. It dynamically adjusts audio to deliver home theater quality in a virtual surround sound experience for all your entertainment. Boosted bass and enhanced volume turn it all up for sound that's loud and clear enough to share. And for times you need to plug in your headphones, enter a whole new world of sound with Dolby Atmos®, for an immersive experience that puts you inside the action.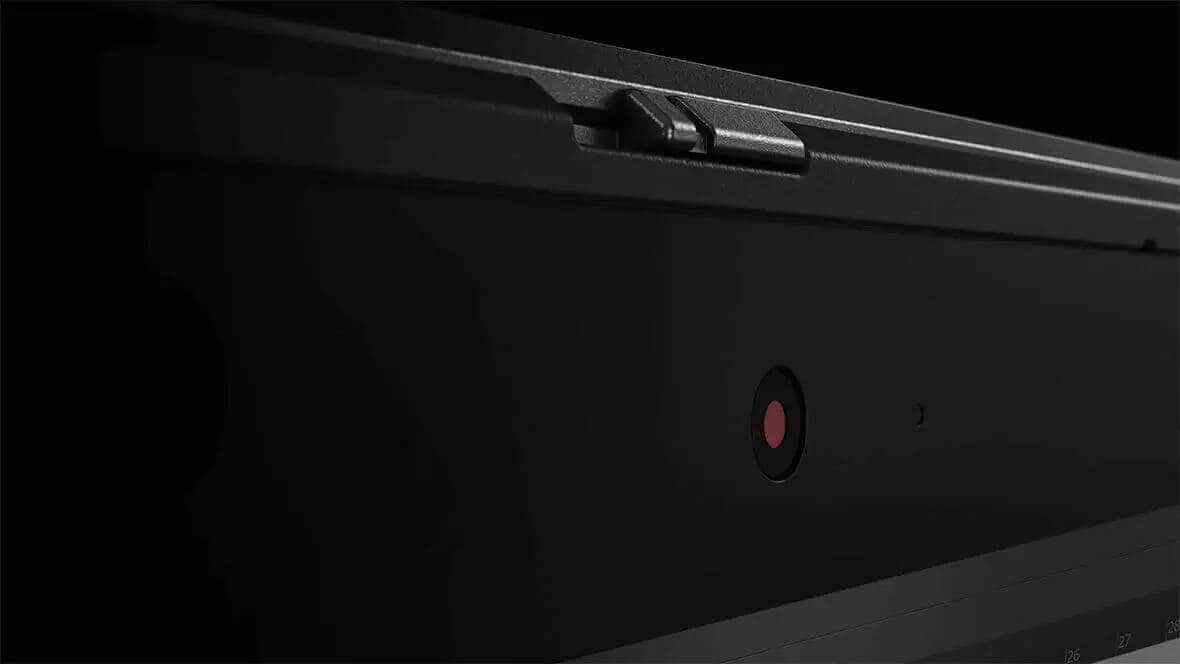 Flick your finger for privacy
Minimize concerns about being watched or inadvertently turning on the webcam with the new ThinkShutter. This built-in sliding cover ensures front-facing camera privacy and security when you opt for the HD camera. It's easy to use and delivers strong protection.
*The ThinkShutter is not available on configurations with the 720p HD + IR Camera.
Unleash your creativity
The ThinkPad X1 Yoga includes the ThinkPad Active Pen, a rechargeable pen. Sketch. Sign documents. Take notes. And never worry about running out of ink or needing batteries. Plus, it's built-in, so you won't misplace it. Go ahead and create—there are no limits to where your imagination can take you.
Good thing it's drool-proof
Quickly log in with ease with Windows Hello using just the touch of your finger or the view of your face if you opt for the IR camera. What's more, the fingerprint reader thwarts biometric hacking with anti-spoofing technology — the fingerprint image is saved inside the chip, so it's not sent out for authentication when you sign in. Your data is protected too, with the discrete Trusted Platform Module (dTPM), that encrypts your information. And if that's not enough to make IT administrators love the new X1 Yoga, then the ThinkPad's FIDO authentication capability is sure to have them drooling.
Fast Identity Online — or FIDO — enables hardened authentication that wraps your access info in three layers of security. FIDO authentication protects your online credentials, when you sign in to websites like Facebook or Google, or make payments via PayPal. This global solution creates better security for online services, reduces costs for organizations, and is simpler and safer for users.